Upcoming Baseball Camps scheduled in the Denver area.
Fall baseball clinic – October 26 & 27, 2019
Click here to learn more about the upcoming camp
To get the announcement when camps are scheduled, register to become a LOCAL VIP.
Become a LOCAL VIP – Denver area
✅  We specialize in fun baseball clinics that teach elite baseball skills.
✅  All instructors are current or former professional baseball players
Become a LOCAL VIP for announcements about the next all-pro clinic, exclusive VIP pricing, and more
Previous Baseball Camps in South Denver, Colorado
2016 & 2017 Denver Baseball Camps – Practice with the Pros
Single-day fall baseball camps taught by professional baseball players.  Serving Highlands Ranch, Littleton, Centennial, Parker, Greenwood Village, Cherry Creek, Aurora, & surrounding areas of Denver, CO.
Toronto Blue Jays Ryan Lavarnway & Texas Rangers Doug Bernier are offering a day of pro instruction for hard-working young baseball players ages 9 to 14 years.
Work with pro players to improve key baseball skills
Competitive, fun learning environment
Hitting, Defense, and Catching instruction
8 to 1 player-to-instructor ratio ( or less )
Individual assessments with personalized feedback
Using technology for objective swing analysis
Pro baseball camps (instructors are current or former professional baseball players)
Currently registering for Oct 23rd at Cherry Creek High School (Greenwood Village).
Our camp instructors bring a combined 24 years of professional playing experience. That means learning what DOES work, and what doesn't. And they are PASSIONATE about helping your player.
We get it… the emotions, the struggles, the passion to compete. We are players too! That means the goal of each Practice with the Pros instructor is to help YOUR player improve – to get the most out of his natural talent, to achieve his goals in baseball, and ultimately, to LOVE PLAYING THE GAME.
Hitting
Every player wants to increase bat speed and consistency at the plate. From proper mechanics to mental approach, your player will leave with new practical insights, skills, drills and personalized feedback on what he is doing properly and what to work on for continuing improvement.
The best players in the game know that hitting is both an art and a science.
We will have objective evaluations using the Swing Tracker bat sensor to diagnose bat speed, swing path and angles.
Our pro baseball camps have experienced coaches who have not only played at the highest level of baseball, but are currently still playing. That means it's not a distant memory, but something we eat, drink, sleep and breathe. Our coaches will relate to players not only what a swing should look like, but how it should feel and what to think… from experience!
Defense
The defensive instruction at this camp will be rigorous. Here are a few of the things we are going to work on:
Fielding footwork, increasing range, double play turns, receiving throws, tips for executing advanced plays
Improving throwing technique for better accuracy and power
Defensive awareness – Possibly one of the most important and under-taught qualities that can significantly improve your results in the field
Base running – Taking leads, stealing bases, making turns, proper lead distance, improving first-step jump, player's ability to know if he should steal base
Catching
Catchers will receive top-notch instruction from Major League catcher Ryan Lavarnway:
Receiving. Get more strikes called and have influence over every pitch.
Blocking. Keeping the ball in front and not letting runners take extra bases.
Throwing. Proper footwork and athleticism for strong, accurate throws. Shut down the running game and be a leader on the field.
Keeping the fun in baseball
The final part of our fall baseball camps will be a series of friendly competitions, specifically chosen to reinforce the baseball skills, mechanics and strategy introduced during the camp.
Winners will take home prizes, ranging from practice nets and other practical baseball gear to signed MLB memorabilia.
Did you know that there are 4 million fewer 7 to 17 year olds playing baseball now than there were in 2002?  That's more than a 40% decline!   It has been suggested this is happening because the atmosphere of baseball has become too tense, too slow, too difficult to teach… whatever the reason, we aim to teach kids how to play baseball the right way  while also having blast.
 Practice with the Pros – Baseball Camp Instructors
Ryan Lavarnway is a professional baseball catcher in the Toronto Blue Jays organization. He has played in Major League Baseball for the Boston Red Sox, Baltimore Orioles, and Atlanta Braves.
Lavarnway attended Yale University where he studied philosophy and played baseball for the Yale Bulldogs. In 2007-2008 he set multiple single season records, and also became the Ivy League's all-time leader in home runs.
Lavarnway was drafted by the Boston Red Sox in the 6th round of the 2008 Major League Baseball Draft.
Two-time Boston Red Sox Minor League Offensive Player of the Year
Lavarnway made his Major League debut with the Boston Red Sox on August 18, 2011.
He started a key game in the September playoff race, hitting two home runs and four RBIs in an essential victory over the Baltimore Orioles.
2013 – Lavarnway spent over half of the season with the big league club and on the Red Sox playoff roster, earning him a World Series title and ring.
Team Israel in the World Baseball Classic, where he went 5-12 with a two run home run, and will play in the 2017 World Baseball Classic in South Korea in March.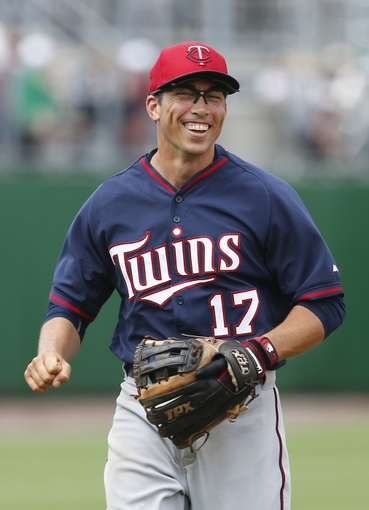 Doug Bernier is a veteran utility infielder with Major League experience at every infield position. His career fielding percentage at all levels after 15 years of professional baseball is .976.
Major League Debut in 2008 with the Colorado Rockies.
He has played professional baseball for 15 years: Colorado Rockies, Minnesota Twins, New York Yankees, Pittsburgh Pirates, and Texas Rangers organizations
2013 MN Twins Minor League Defensive Player of the Year
2014 Defensive Payer of the Year for Rochester Redwings
Pacific Coast League Player of the Week in 2016
2016 Co-MVP for TX Rangers AAA affiliate Round Rock Express
1st player ever to hit for the cycle in Round Rock Express 17 year franchise history
Bernier is also the founder of Pro Baseball Insider (PBI), which has 100's of pages of free baseball tips & instruction – exclusively from professional baseball players, coaches, trainers, and scouts.
Upcoming Baseball Camps scheduled in the Denver area.
Fall baseball clinic – October 26 & 27, 2019
————-

This is a local baseball camp with pro instructors, serving Highlands Ranch, Littleton, Centennial, Parker, Greenwood Village, Cherry Creek, Aurora, & surrounding areas of Denver, CO.
Keywords:  Denver baseball camps, fall baseball camps in Denver Colorado, Littleton baseball, Highlands Ranch Baseball